Success through know-how
The Voßmann family from Garrel has been successfully employed in agriculture and animal husbandry for many years. Thus, the Voßmann group has longstanding experience in breeding and fattening poultry and it knows the specific features and needs. Constantly endeavoring to further develop animal health and animal welfare, this now includes the production of biochar. With the founding of Carbonis GmbH & Co. KG in February 2016 and the production of certified biochar, the Voßmann group actively contributes to animal health and animal husbandry.
With biochar, we actively contribute to animal health.
We are Carbonis
Reinhard Voßmann
Chief Executive Officer (CEO)
The farmer Reinhard Voßmann has occupied himself with the topic of sustainability for many years. As a pioneer, he relied on different ways of producing renewable energy early on. Constantly looking for improvements in his own animal husbandry, the idea of applying biochar was created. The highly positive successes, such as the reduction in the use of antibiotics, convinced him. Since no suitable qualities were available at the time, he decided to produce them himself. Hence, Carbonis GmbH & Co. KG was created. Today, it produces and deals in high-quality biochar for countless areas of application.
Andreas Voßmann
Chief Operating Officer (COO) & Quality Manager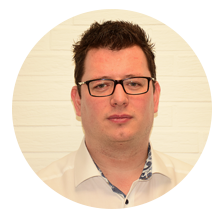 Following his degree in food technology, Andreas Voßmann entered the family's agricultural enterprise as works manager in the areas of animal husbandry and agriculture. Early on, the young food technologist conducted trials with alternative bedding in the family-owned breeding farms and feed lots. These trials were aimed at an improvement of animal welfare and the development of alternative methods of stabilizing animal health. In this context, the vegetable coal project from which Carbonis GmbH & Co. KG eventually emerged was initiated in November 2015. As one of the first people in Germany he achieved the GMP+ approval for biochar, whereby the road was paved for the comprehensive application of biochar as animal feed.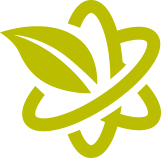 Certified processes
& highest standards
Guaranteed quality:
Without pollutants
Sustainable conditions
of production